Keston and Westdal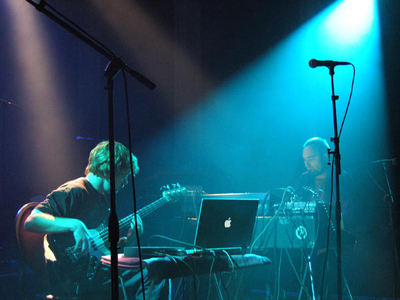 As well as being composers and producers Keston and Westdal are also accomplished musicians and performers. Stylistically, Keston and Westdal focus on carefully evolving their compositions, layering them with contagious melodic themes and lush harmony. This duo has been consistently producing and performing original work since 1999.

UK native Keston broke out in the early 90's reviving the Rhodes electric piano vibe while playing live hiphop and club music with the areas tightest MCs, DJs and musicians. In the process he helped found the ground breaking act Casino Royale working with hiphop innovators Phull Surkle and Slug of Atmosphere.

Meanwhile, Westdal, uprooted from the Bay area, quickly became known as the freshest bass player on the scene, working with cats like Jack McDuff, originating the trio Full Length with drummer Joshua Herbst and keyboardist John Keston, and tearing up the club funk business with his in-the-pocket-prowess.
Discography
| | | |
| --- | --- | --- |
| Keston and Westdal | Keston and Westdal | Keston and Westdal |